In this beautiful morning i still try to find some inner peace,
not because i'm in a chaotic circumstances but again *i'm sorry to tell you so many times* i'm freaking nervous for my performance tomorrow night, and probably it's my last time using the internet for the next several days.
Thinking about Kaguya-hime, a moon princess who was born from inside a bamboo whose folklore we're trying to present tomorrow night on stage, my thoughts lead me to another moon princess who used to be my hero, hmmm, maybe almost every kid's hero *every kid like me - corrected*. Well at least she and her team was the most stylish heroine. One day i drew the whole team in their yukata *summer kimono*. I had fun doing it and i'd like to share it with you guys, maybe it would make your summer even summerer !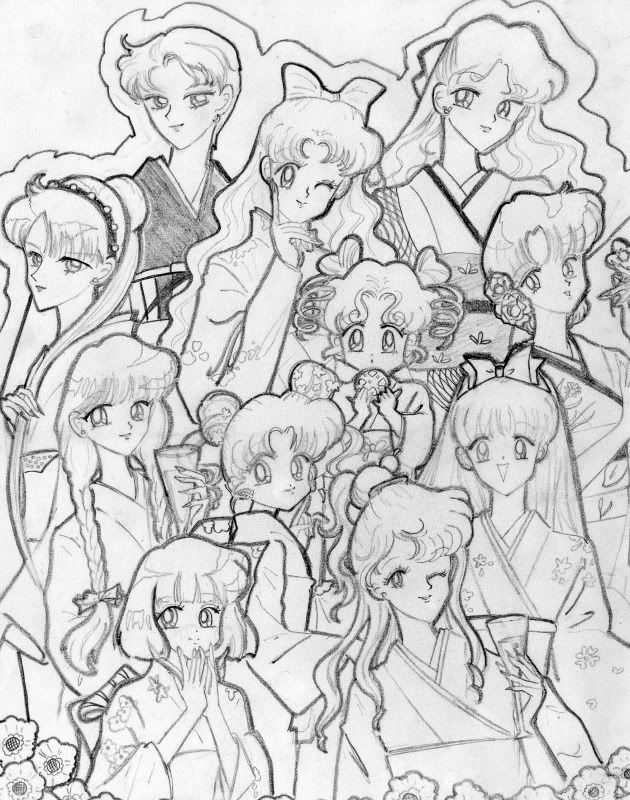 have a great long weekend people ! ! !
Until the next jabbering box ! ! !