SING OUT ASIA
is a non profit organization whose members are singers from around Asia.
Its mission is to spread the love and peace of unity around the world, especially Asia.
With its motto, "Asia is One", Sing Out Asia that was founded in Japan has been holding music concerts in many countries in Asia, including Indonesia.
This year, they held a very joyable concert in the hall of Darma Persada University, Jakarta.
Concentrating in the network between youth through out Asia to face diverse problems in Asia, SOA is proud to presents their talented members.
They have N'JAMI, the ethnic music group from Okinawa, Japan who played gorgeous renditions of traditional music harmony from many countries in the world.
The other members are The genius guitarist from Japan whom i only recall as Yoshiro-san, Julianne and Nino Hernandez from the Philippine, Art Thomya from Thailand, Lang from Laos, and from Indonesia, they have Lala (you might recognize her from the coca-cola jingle), Marko (the kahon player from Mike's Apartment) and Imel (the vocalist of ten2five) with her angelic voice.
After attending their concert for the 2nd time, i believe that diversity is not a matter at all.
It is where the understanding comes from, instead.
These were their photos during the concert, October 1st 2010.
Photos were taken by MAP, a friend of mine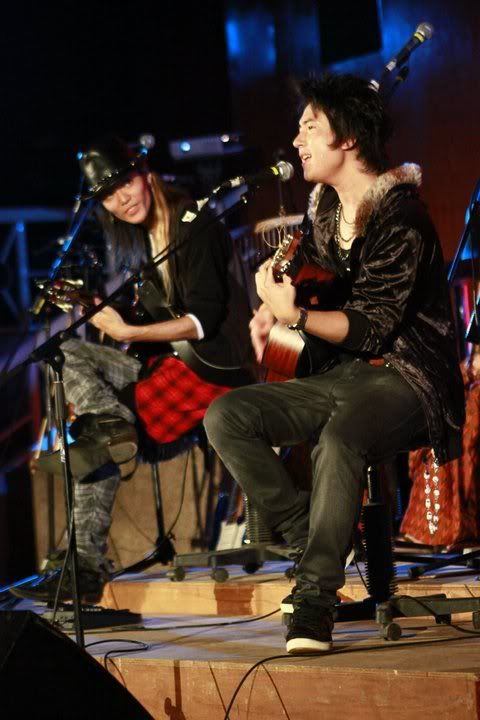 Please COME AGAIN SING OUT ASIA!!!
Until the next jabbering box ! ! !